Clinical excellence in
acupuncture
Qualifications

Our highly-trained team of experienced and licensed acupuncturists in Toronto has the knowledge and skill needed to understand and practise the intricacies of treating patients with acupuncture.

Find Out More
How we're different?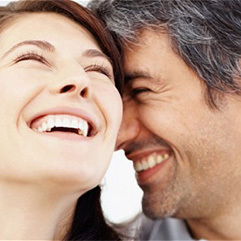 Treating symptoms is easy, but it's not just what you want. Successful and long-lasting effects come only from fixing problems from within. At Sam, Ingrid & Ting Acupuncture in Toronto, our committed professional team will work with you to develop a unique, holistic approach that takes the entire body into consideration, not just a specific problem.

We believe that our body has immense healing powers and acupuncture is simply the facilitator in the entire healing process. No medication, supplements or herbs will be prescribed at our clinic. Our knowledgeable practitioners listen carefully to your needs. Even with the same condition, each of you is different. Thus, reaching the correct diagnosis and executing fine needling technique are both critical in getting the best treatment outcome.

Trust our experienced practitioners to deliver the best patient care.
Musculoskeletal & Soft Tissue Issues
Adhesive Capsulitis
Ankylosing spondylitis
Arthritis
Back Pain
...
Neurological conditions
Alzheimer's Disease
Bell's Palsy
Headaches
Insomnia
...
Genitourianary issues
Bladder infection
Endometriosis
Erectile problems
Hemorrhage
...
Digestive issues
Abdominal Pain
Abdominal bloating
Bowel Obstruction
Colitis
...
Cardiovascular issues
Arrhythmia
Chest Pain
Heart disease
Hypertension
...
Respiratory issues
Allergies
Asthma
Breathing difficulty
Bronchitis
...
Emotional & Other Conditions
Anti-aging
Anxiety
Cancer Support
Depression
...
Eyes
Blurry Vision
Degenerative Vision
Dry Eyes
Itchy and Painful Eyes
...
Ear, Nose & Throat
Allergic Rhinitis
Ear Infection
Impaired hearing
Meniere's Disease
...
Skin & Cosmetic
Acne
Alopecia
Dermatitis
Eczema
...
Prenatal & Postpartum Care
Aches & Pains
Acid Reflux
Cramps
Dizziness & Fainting
...
Pain
Abdominal & Pelvic Pain
Acute Pain
Cancer Pain
Musculoskeletal Pain
...